For decades, real estate investments have been the gold standard for investing success. Everyone and his uncle knew that real estate would always go up in value and never, ever go down. Well, the last few years have turned that conventional wisdom on its head. We can argue until the cows come home – and then go out again in the morning – about what caused the housing crash of the past few years, but there's no arguing with the fact that it's put a definite kink in the old saw that you can't lose money with real estate. All over the country, millions of homeowners have watched the value of their homes decline, often leaving them underwater on mortgages they should have been able to afford. So does that mean that real estate is now a lousy investment?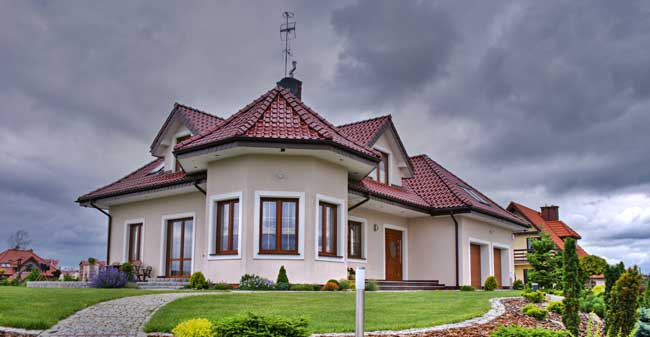 Absolutely not! In fact, real estate is still one of the best investments you can make, as long as you adjust your expectations. The fact of the matter is that even when home flipping – the ultimate high-risk-high-return real estate investment strategy – was in its profitable heyday, few people were making 25% to 30% profits that were common on the reality shows. That doesn't mean the return on investment wasn't amazingly good – it just wasn't quite THAT good.
Of course, flipping homes in an upside down market isn't quite as easy as it was when buyers were banging down the doors, but there are some major benefits to the real estate market slump, even for home flipping investors. If you're evaluating whether or not to get into real estate investing, here are five great reasons why real estate is still one of the most solid investments you can make.
Low, Low, Bargain Basement Prices

Yes, the market has started to rebound, but you're still looking at clearance sale prices on many available properties – especially those that make good investment properties. Real estate prices are as low as they've been in years, but it's pretty clear that they've hit bottom and started heading back up. If your investment strategy is to buy property low and sell it after it has appreciated, this is probably an excellent time to buy. Just plan to hold onto the property you buy for a while.

Higher Equity

The other side of lower real estate prices is that you can buy more equity in a property for less money. That $15,000 down payment might have got you a 10% stake in 2007. Today, that same $15,000 may get you 18%, 20% or even 25%, depending on how far prices have slipped in your target area. If you shop around for a "distressed" property, you can often do even better. Foreclosure auctions and REO sales offer you the opportunity to pick up foreclosed properties – with very problems – for a fraction of what they cost on the open market just 6 years ago. That means your money goes further, your mortgage loans are for lesser amounts and you'll pay less overall for your investment properties.

You're in the Catbird Seat

Hey, it's a buyer's market. There are still a lot more sellers on the market than there are buyers, so you hold the whip hand in negotiations. When you look for investment property, look for properties with high DOM (days on market) numbers. They've been hanging around for a while and the sellers are likely to be very motivated. Shop bank-owned properties (also called REO properties) to get the best bargains. The fact is that banks don't want to be in the real estate market. Even more importantly, they don't want to be rental agents. This is an awesome time to pick up distressed rental properties, often complete with long-term tenants.

Demand Is Huge

While house flipping gets a lot of publicity on television, the real money in real estate investment lies in rental properties. Right now, the pool of potential renters is high, thanks to the millions of former homeowners around the country who now have no choice but to rent. There's always a demand for rental units, but it skyrockets after housing busts, not just because of the influx of former homeowners, but because many potential homeowners are skittish about buying.

Interest Rates Are at Killer Low Rates

Interest rates continue at killer low rates, but this may not last much longer. While you, as an individual real estate investor, won't qualify for the 0% or practically negative interest rates the banks are getting, you'll still benefit from deliciously low interest rates that can save you hundreds of dollars a month in interest payments.
In addition to these five facts, there are other factors that can help you decide that this is the perfect time to invest in real estate: tax incentives, local real estate initiatives and many more.
So how does this all stack up?
If you've ever wanted to be a real estate maven, this is probably an excellent time to get your start. Real estate prices are low but starting to rise. Rental units are in high demand, and rental cash flows can help defray your mortgage payments – or pay them entirely. In short, this is an excellent time to become a real estate investor. Your chances of success are higher than they have been in a very long time, so start shopping around and see what you can find.